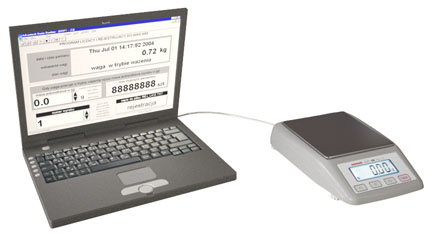 Laboratory scale connected to the computer.
Series Class II scales based on the modernized inductive measuring beams, which have been testing in manufacturing class III scales since 1990 and based on the original construction of a new type of beam IMB2 (Inductive measuring beam made from two beams)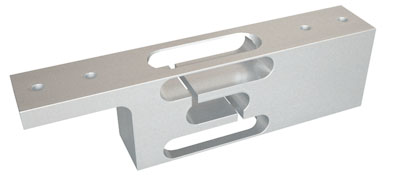 Inductive load cell.
A special group of class II scales with high capacity (60kg to 400kg), which are not produced by any company in worldwide
Modular construction - the scale of the smallest capacity 25g has the same measurement system like scale with a capacity of 400kg
Similarly, the original group is the II class scales with ranges from 25 g to 5 kg which are at present manufactured by all company using electromagnetic servo-motor. Implementation of these scales based on the inductive measurement beam greatly simplifies the mechanical construction, increases reliability, increases the resistance to external mechanical overload up to 1000% and reduces manufacturing costs. The maximum resolution of 50 000 obtained in this series is sufficient in most practical applications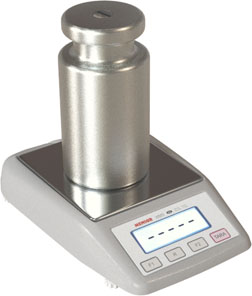 Laboratory scale range 250g, safety overload 10kg.
Class II laboratory and industrial series of scales can be divided into three groups:
the scales of measuring ranges from 25 g to 150 g equipped in typical inductive measuring beam and automatic calibration system with a round pan diameter of 80 mm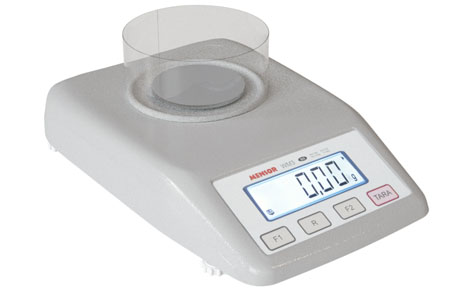 Laboratory scales with small load capacities 25-50g.
the scales of measuring ranges from 150 g to 5 kg equipped in typical inductive measuring beam and automatic calibration system with rectangular pans made from stainless steel dimensions of 150x170 mm.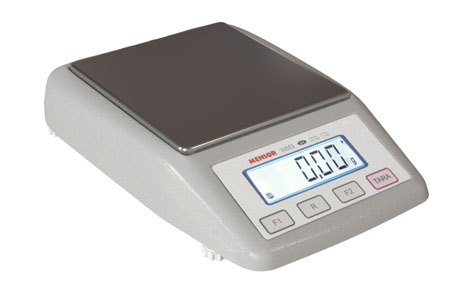 Laboratory scales with automatic calibration from 150g to 5kg.
the scales with measuring ranges from 10 kg to 250 kg have a new type of inductive measurement beam IMB2 and internal automatic calibration system, these scales have an outer mechanical design as the scales class III, described on the page www.mensor.pl , moreover it is possible to use here large and light platform scales eg. 1,2x2,5 m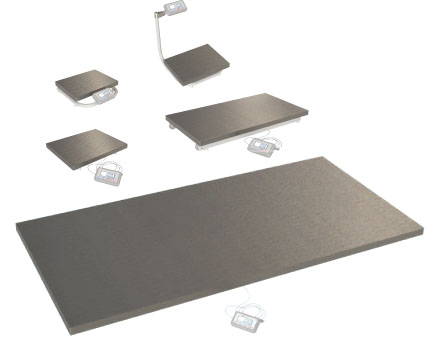 Laboratory and Industrial Scales, Class II mounted in their enclosures scale class III.